"There's a lot of advice out there about weight loss but most of it is more harmful than good. Unfortunately, when it comes to weight loss your body isn't very forgiving. If you mess things up, it gets really hard to lose weight.
In my experience, women are messing things up and that's why I wanted to run this workshop. I want to help you get it right and be in the small percentage of women who lose weight and keep it off."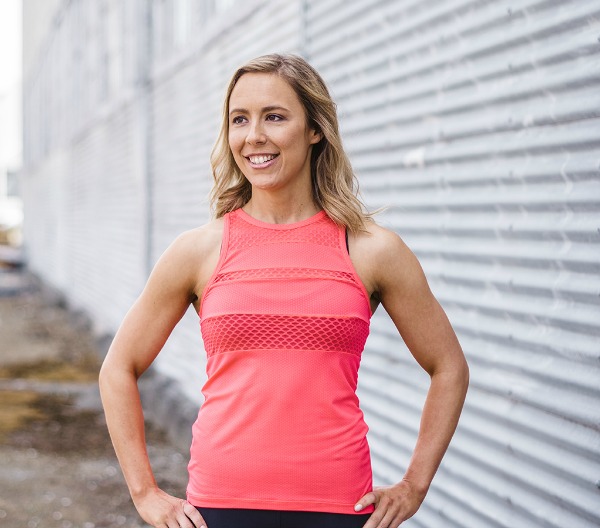 What You'll Learn At This Workshop:
How much you should eat and exercise.
Whether you should count calories.
What happens to your metabolism when you diet.
What causes weight fluctuations and what to do about them.
How to keep weight off once you've lost it.
Why the minimal dose is the most effective weight loss strategy.
How to figure out whose advice is worth following.
How to stay lean and healthy as you get older.
How to set realistic goals and stop getting discouraged.
Research shows that dieting leads to more weight gain in the long term and that approximately 90% of people who lose weight, gain it all back.
It seems like the odds are against us but I want to help you be in that small percentage of women who lose weight and keep it off. It starts with understanding how your body responds to weight loss and then having a good, sustainable strategy for both losing it and keeping it off.
Make sure you bring something to take notes because this session is packed with tons of helpful information you haven't heard before.
This is small, personal workshop so numbers are limited. You'll have plenty of chances to ask questions and talk through your own challenges. If you don't want to ask something in front of the group, I always stay around afterwards for people who want to chat more.
Get your ticket now so you don't miss out!
Wellington Workshop
May 4th, 2017 – 6:00-7:15pm
2 Forresters Lane, Te Aro (EcoCentre @ Sustainability Trust)
Join us for an information-packed, personal and transformative evening!
"Melanie's presentation on health, nutrition and exercise was very informative. Her knowledge and understanding of how our body works in conjunction with vitamins and minerals was easy to understand and relatable. Everyone came away with information they can use."
Kylie
Get Your Invitation 
Want to know when the next workshop in your area will be held? Leave your email for me here and I'll let you know. Hope to see you soon!