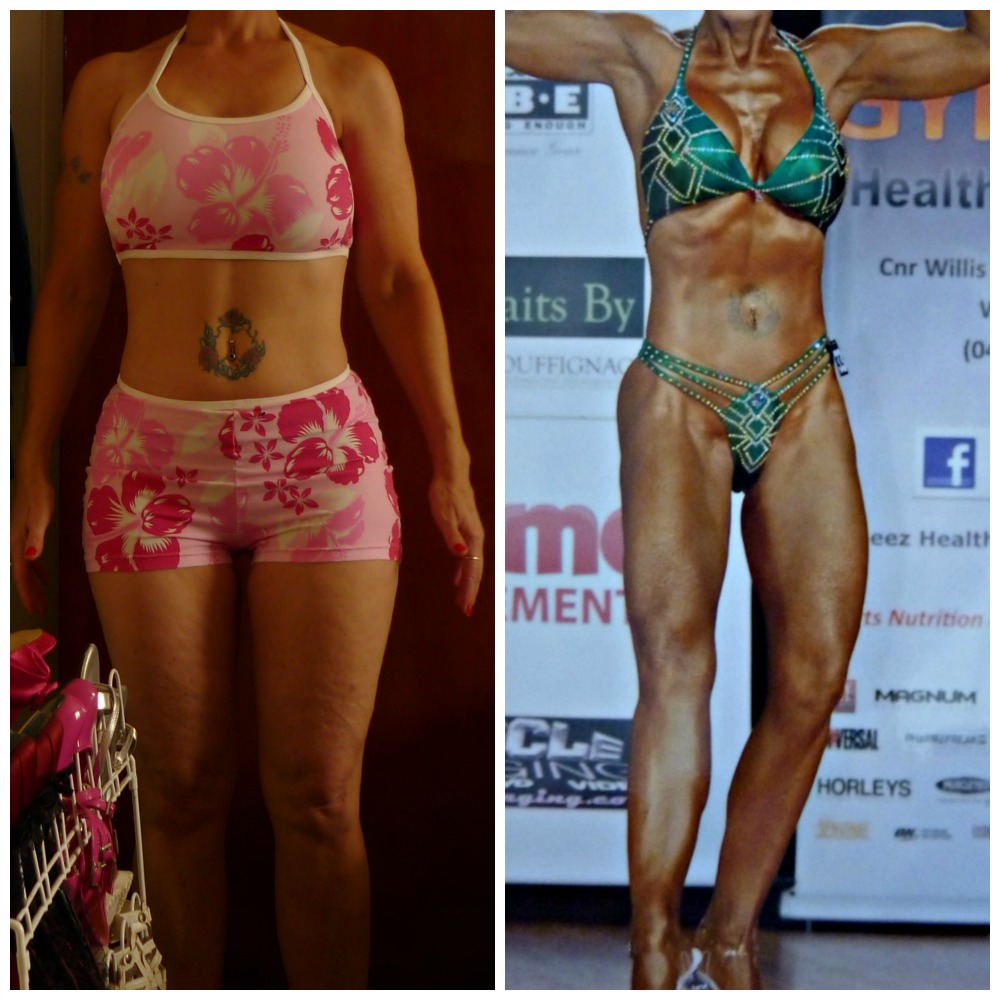 Think you are too old or genes are holding you back? You'll think again when you learn how Jo transformed her legs and lost cellulite in only 5 months!
When Jo first came to see me I was struck by her spunkiness. She sat down with me and confidently declared that she wanted to do a bodybuilding competition later that year before her 50th birthday. She had a sugar addiction and one of our first tasks was to wean her off sugar. We also got her on a regular training program. Eating well and training were a challenge for her because she was a shift worker and lived out of town where there was no gym. But, we managed to work her food around her schedule and she commuted into town to train.
Soon we were noticing changes especially in her arms and abs but her legs were more stubborn. She had a lot of cellulite and we decided we needed to put extra effort into her legs so she would be ready for her competition in September.
This is what her legs looked like when she first came to see me in April of that year.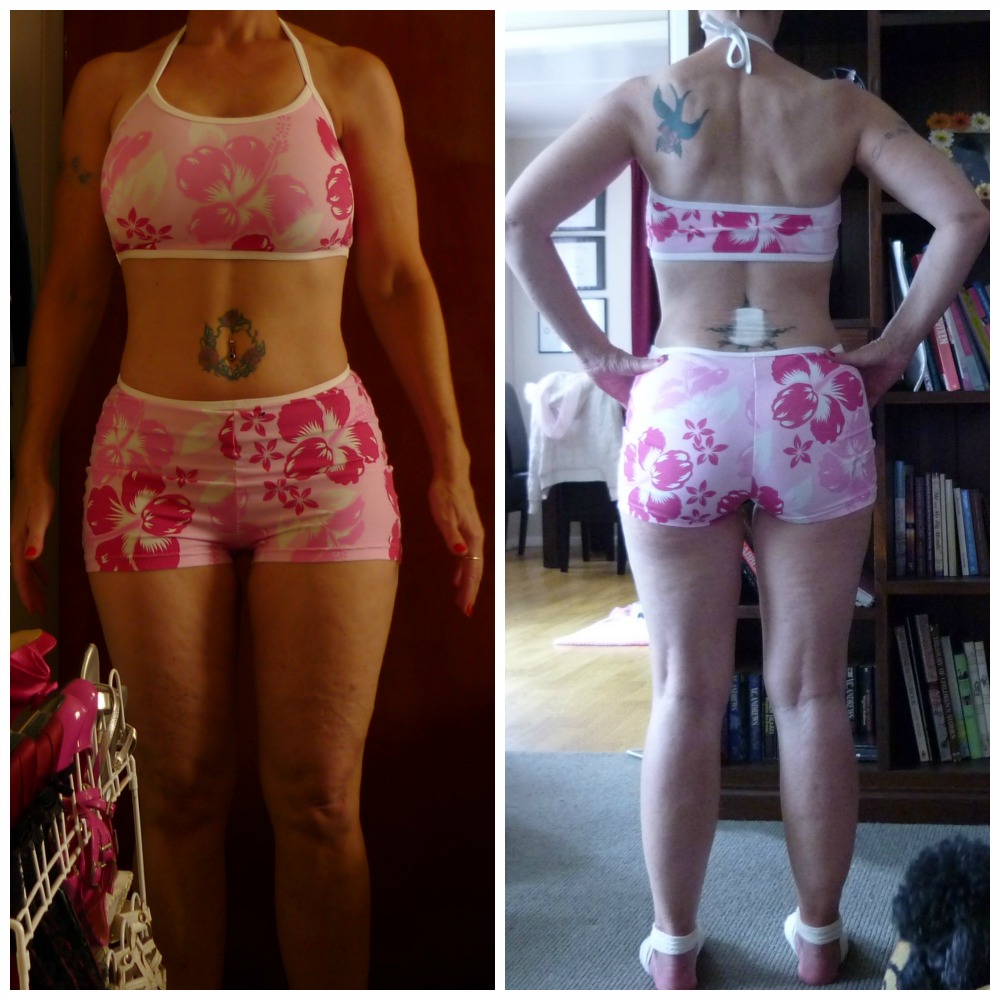 The first thing I recommended was that she reduce her exposure to xenoestrogens, including to stop using plastic containers for her food and water and to use natural skin care products as much as possible. I also got her to continue with one heavy leg training day per week but to add in some lighter leg training in the form of circuits where she focused on keeping her heart rate up and feeling her legs burn.
Within 2 months she sent me these pictures. We couldn't believe how quickly things were changing.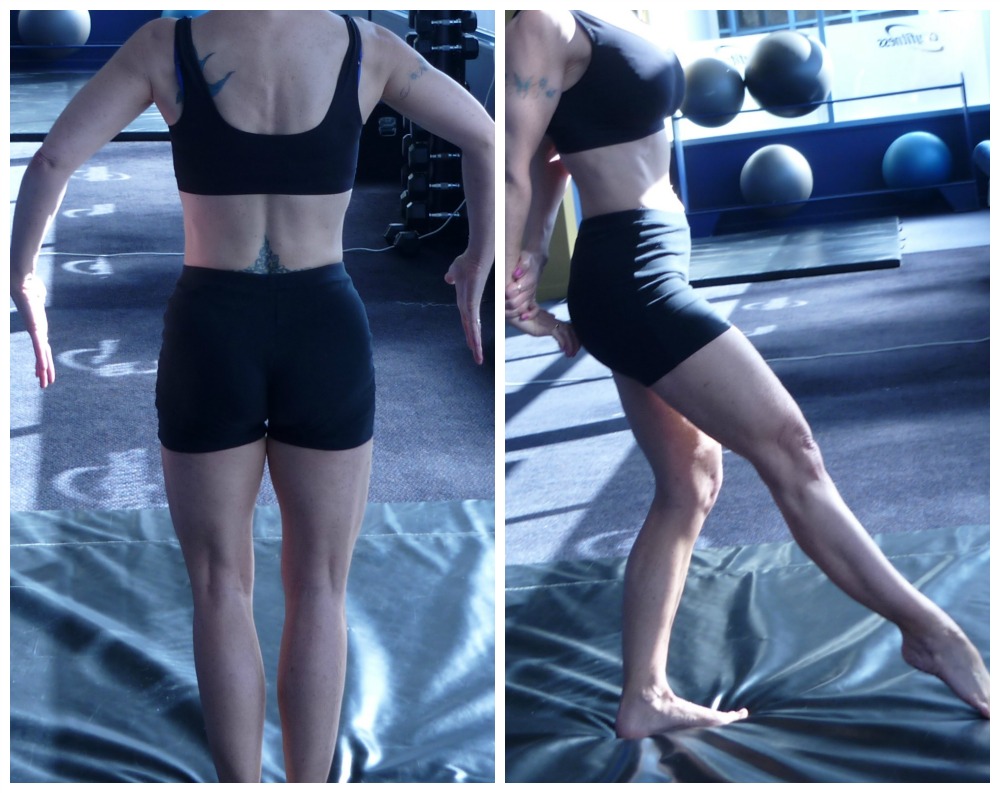 Not long after that she did her competition. Here's what she said about her experience and more photos.
The competition is finally over and I'm more than delighted to tell you that I placed second in my class!! There were 4 of us in the 40+ class, and I really believed I would be the one left standing without a placing so to be given second place was just beyond belief for me!I couldn't have done it without your knowledge on nutrition – you brought me from eating unwisely to eating healthily. Thank you so very much for your invaluable input with my training – I couldn't have done it without you that's the absolute truth.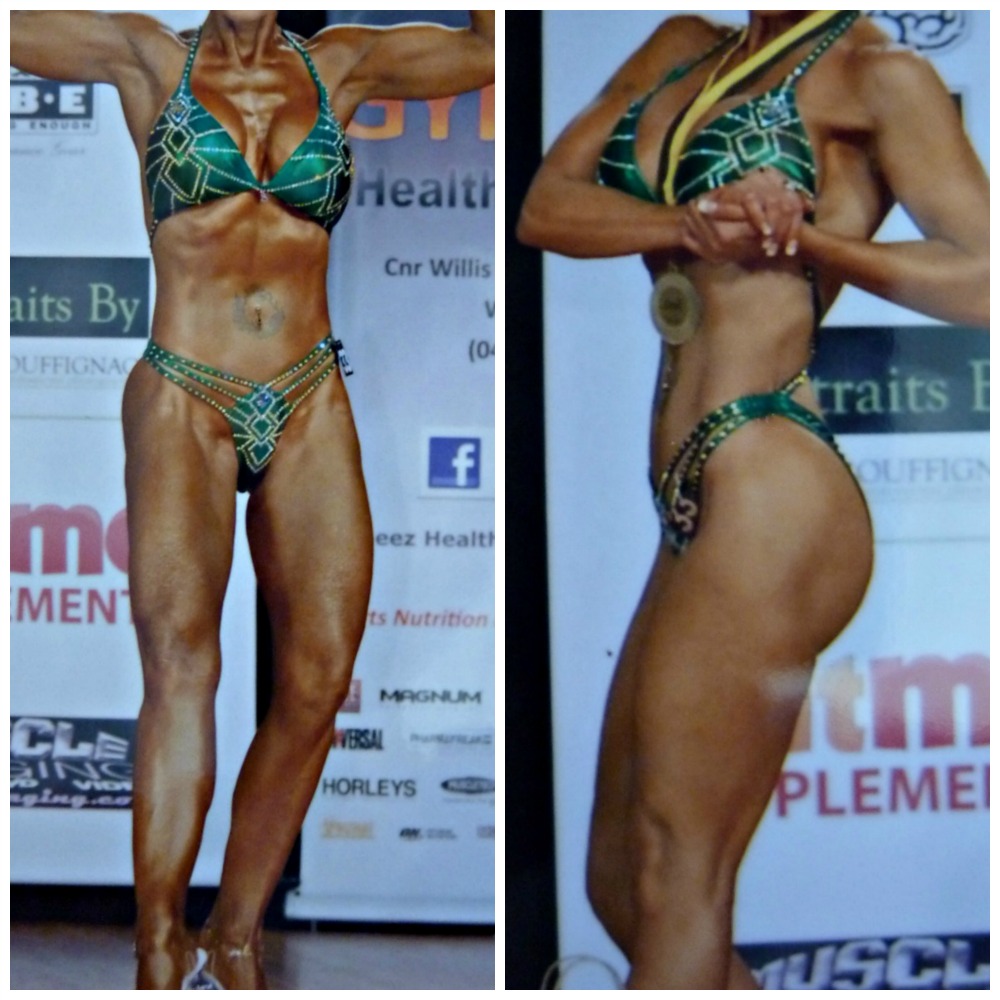 If you are willing to put in the extra effort Jo's story shows you that it is entirely possible to lose a considerable amount of cellulite regardless of your age and genetics.
If you want to start rocking a pair of shorts again, contact me for a free chat about how you can get going and have your own transformation.