Have you assessed your body and thought about where you want muscle and where you don't? This is an important first step in getting the body you want but most women don't know how to do it. They're using the wrong programs that aren't created for women's bodies.
That's ok! I've thought about it all and put everything you need in this program.
Why This Program Over Others
Created For Women's Bodies
Many programs promise to target trouble areas for females but they are designed by trainers who don't know how to do that. I've spent years studying how to build a lean, feminine shape and all that knowledge has gone into the creation of your program.
Be Supported & Inspired
With this program you've always got support. You can email me anytime with questions and you can stay connected with others in the program through our private Facebook group which you will have lifetime access to – even after you finish your program.
Workout When & Where You Want
All workouts can be completed in less than 30 minutes and you have the option of choosing a Home or Gym plan. If you can't fit in a workout, you can easily switch it to another day so you never have to miss out.
Get More Confidence
Training in a gym can be scary – especially when you aren't sure what to do. Your program takes the guesswork out of your training so you can feel confident in the carefully chosen exercises. Every exercise has a short video and instructions so you can quickly and easily learn what to do.
Your Program. Anywhere. Anytime.
Take A Quick Tour Of The Program
The first step with online training is to decide what program suits you best. Over the years I've developed over 10 different programs and I'll get some info from you to decide which one suits you best.
You can choose a Gym or Home program, how many days per week you train and what days you want to train.
I have beginner level programs to help set a foundation for the other programs (also suitable for pregnant clients or older clients). I also have many intermediate and advanced programs to choose from – whether your goal is fat burning or strength building.
Every exercise is carefully selected and strategically placed in your program to help you build shapely proportions, burn fat and get fitter.
With most programs, you'll get three to four main workouts that you will work on progressing over the eight week program. Your progression on these workouts is what will help you build muscle and tone up.
Every week, there's a unique bonus fat-burning workout so that's an extra eight workouts that will add even more variety and fun into your training. Overall, you will have up to 40 workouts during the 8 week program to be completed when and where you want!
I'll customize your program if you want less workouts – this is a great option for women who also have a trainer, who have other sports or who just feel overwhelmed with having too much to do!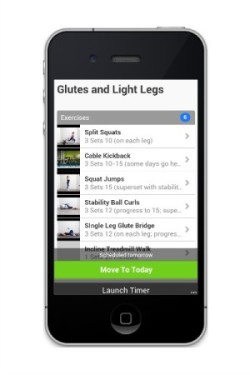 Videos & Detailed Instructions
Every single exercise has a short video and written instructions to ensure that you know how to do them correctly. Optional exercises are suggested if you need to take it up or down a level so you can tailor the program to your own needs.
The Female Fitness Training Manual
I've written a detailed training manual that walks you through everything you need to know about getting started. It also covers important training principles and strategies including:
Intensity
Progression
Rest periods
Strategies for fat burning
Glute training
Ab training
Cardio
Injury prevention
You'll be emailed the manual when you start your program.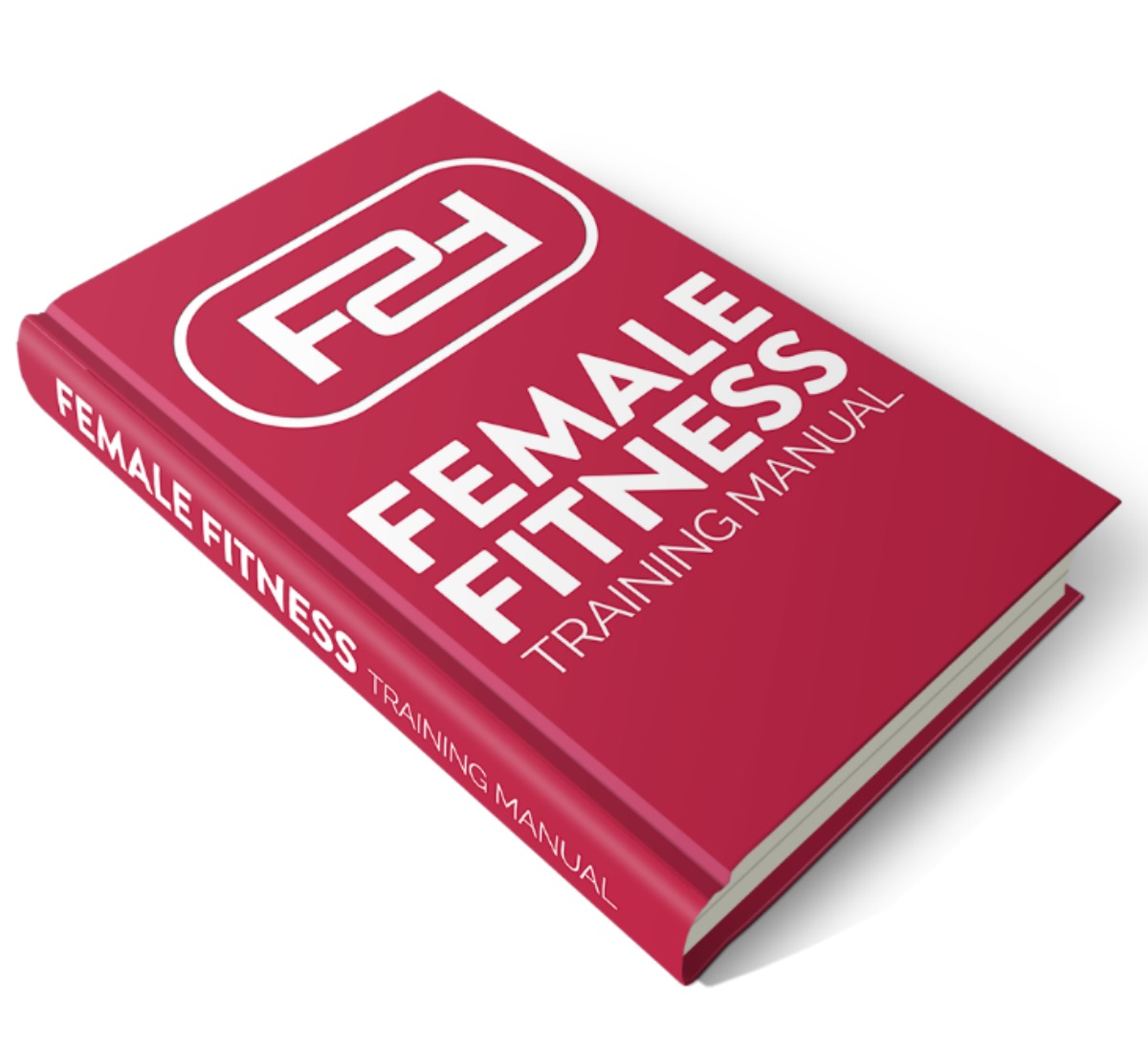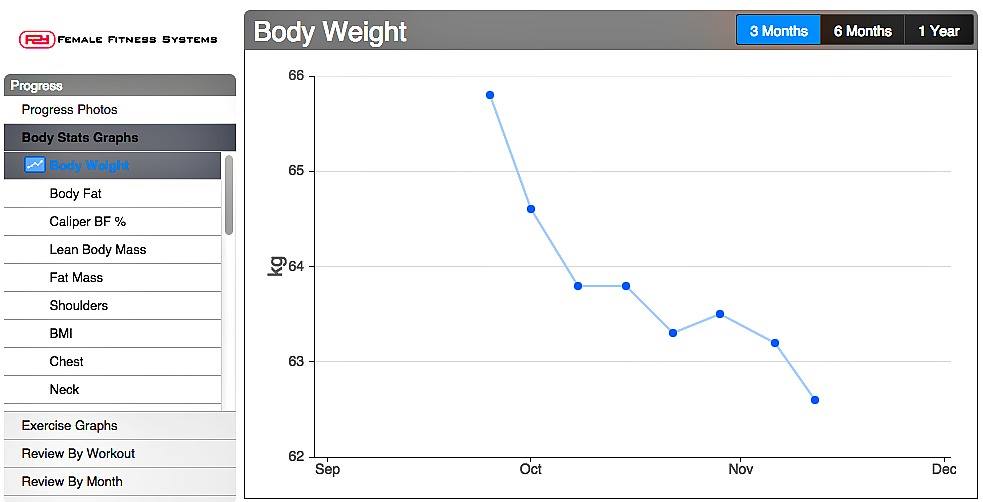 With this program you can track pretty much anything you want – from weight, girths and bodyfat to your progress on each and every exercise. You'll enjoy being able to generate reports on anything you want to track. You can also upload and store progress photos in complete privacy, and sync with MyFitnessPal and Fitbit.
Your program includes Lifetime Access to our private Facebook group where I provide advice not available anywhere else. You'll get helpful nutrition and training tips, recipes and regular Facebook live videos with me where you can ask questions in real time or watch the videos later if you miss the live streaming. When you join the group, there is a database of videos on all sorts of subjects that you can watch. After you finish the program you don't have to leave the group – stay with us as long as you want!
Get Better Results And A Body You Love
Most women want similar things when they start a workout program. Toned arms. A small waist. A firm backside. Lean legs. Is your training getting you the results you want? Or have you been training for a while now but not really getting anywhere? Unfortunately, most women aren't getting what they want from training. Over the years I've learned first hand why this happens.
First, most trainers haven't spent years studying how to build a feminine looking body and, while they have the best intentions, they choose the wrong exercises and the wrong training style for your body.
Second, there's a lot of crappy information out there. One one side, you've got the extreme, get shredded types of programs including stuff like crossfit which generally builds blocky physiques. On the other, you've got ineffective, "fluffy" workouts you find for free (ie. 100 day squat challenges) that don't use proper programming and progression.
Third, no one has ever really taught you how to train:
You don't understand what exercises you should be doing or how often you should be doing them.
You haven't assessed your body and designed a program that targets the right areas.
You don't know how many times a week you should weight train versus doing cardio.
You don't train at the right intensity.
You think it requires more time than it does and you don't know how to fit it all in, so you give up.
This lovely lady was in this exact position when she contacted me for help. She ate relatively well and was even working with a trainer but she hadn't had the results she expected. Within six months she had an incredible transformation (and she was a busy mom, working full time and about to turn 40!). We kept things simple – just a few changes to her eating, monitoring her calories for the first 8 weeks together and 4 short, intense workouts per week all delivered through online training. This is her transformation in just 6 months!
With this program, I take care of everything for you. No more confusion so you can focus on training and getting great results. 
Plans and Pricing
To get started simply choose the Plan that suits you best! (You will need to select your Plan again to add it to your Cart on the Shop page).
Basic
8 Weeks Online Training

Free Mobile App

Female Fitness Training Manual

Email Workout Reminders

Lifetime Access To Our Exclusive Facebook Group

Personal Skype/Phone Consultation

Weekly Email Support & Check Ins

Online Nutrition Program
Optimum
Accountability & Support
8 Weeks Online Training

Free Mobile App

Female Fitness Training Manual

Email Workout Reminders

Lifetime Access To Our Exclusive Facebook Group

In Person or Skype/FaceTime Consultation (30 minute)

Weekly Email Support & Check Ins

Online Nutrition Program
Heroine
Accountability & Support + Nutrition
8 Weeks Online Training

Free Mobile App

Female Fitness Training Manual

Email Workout Reminders

Lifetime Access To Our Exclusive Facebook Group

In Person or Skype/FaceTime Consultation (30 minute)

Weekly Email Support & Check Ins
Another Online Training Transformation
Ash has a typical hourglass shape – she is naturally small in her waist but she holds weight on her glutes and legs. Hourglass ladies typically struggle with cellulite and that's what brought Ash to online training. We started her with the 8 week Lean Legs program and focused on more circuit based training and key exercises to help her target cellulite, burn fat off her legs and reduce their size. I tailored her second program so that she could keep the leg focus and circuits which were working so well for her. We even built in some mini glute workouts at the end of regular training days.
After 12 weeks she had already lost some size from her glutes and legs. It's difficult to see the size reduction in the photos below but she was brave enough to share them to be used on this website. Here's what she had to say about her program:
"The lean leg program is both challenging and fun. I developed confidence and structure with my training to help achieve my main goal of slimming down my legs and dealing with stubborn cellulite. This program is both focused on legs but incorporates upper body strength and fat burning components that have given me all over body toning and shape. I really enjoyed this program and seeing my results develop especially in relation to cellulite reduction and leaner legs."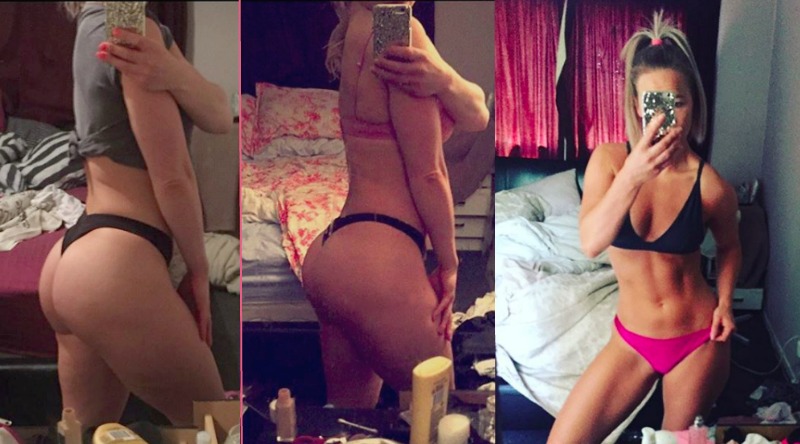 Here's what others are saying about online training
Mariana, Nutritionist 
"Apart from gaining muscle mass and strength, I have gained confidence. I used to be terrified of picking up dumbbells in the weight room – now I walk in there and feel like I own the gym! Nothing is more empowering than achieving things you thought you were incapable of.
The program helped guide me through all the exercises and how to do them correctly and most importantly, the exercises were specifically chosen to develop an athletic and feminine physique. The use of the training program will also keep you accountable so you will be more likely to complete all of your workouts."
Charlene, Mother and Entrepreneur
"To have something I can do from home is just fantastic. I love the ability to change days. You don't need a whole gym at home. Just having the support there is fantastic. I love working with Mel. This is a great program."
Jess, A New Mother
"I find the program really good because the workouts are quick and I can do them so easily when the baby is asleep or even when he's up. I love the flexibility to only do as much as I am able to – Mel has tailored my program so that I only do 3 workouts a week – and the workouts are so fun. She gives you extra options for taking it to a different level and you can adjust your workout depending on how much energy you have that day.
I love that you can reschedule workouts. For instance, if I can't train on Monday, I just move it to the day after. What's cool is you don't miss out on it because you can just move it.
I'm only part way through the program, but I have noticed I'm looking better and leaner and my hubby has noticed too. I'm also back to doing 10 push ups on my toes! I tell so many people about it because it's such a cool way to train if you can't get in to a trainer."
Frequently Asked Questions
How do I sign up for online training with you?
Simply click the sign up button of the Plan you want and it will be added to your cart. You'll receive payment instructions. Payment must be made in full and then I will contact you with instructions on how to set up your account and download the app.
What equipment do I need?
If you train at a gym you will have access to all the equipment you need. Although some women purchase additional equipment such as bands and ankle cuffs, this is not necessary and you will be given options for certain exercises either through the app or in the training manual. If you train at home, some dumbbells would be necessary. For example, you could purchase 3kg, 5kg and possibly 7 or 10kg if you are stronger. If you are a beginner, lighter weights will be fine. I am happy to provide advice on equipment at any time during your program. If you travel frequently, you can still continue the program if you have a longer band that can be substituted for most dumbbell exercises.
What is your refund policy?
Unfortunately, no refunds can be offered. Once you are set up in the program I cannot offer refunds because I've already been charged by the platform I use to add you into their system and I've spent my time setting you up.
I already have a trainer so should I still do your program?
Many women use my training program even though they have a trainer. You should let your trainer know that you are doing the program. Simply explain that you are interested in training for a more feminine physique and would like to do this program on days when you are not working with your trainer.
Can I upgrade after signing up?
Yes, you can upgrade at any time after signing up. Drop me an email and we can adjust your program.
What happens after the 8 week program?
You will be offered another new program for the next 8 weeks at a discounted renewal rate. If you choose not to continue, you will be removed from the system so you will no longer be able to access the app (however, you can continue with your program by printing off the workouts before this time). Most women love the program and choose to continue on a new one for another 8 weeks.
You also can continue to be part of our private Facebook coaching group after your 8 weeks are completed. You have lifetime access to that group without any additional cost!
Contact Me
If I didn't answer all of your questions, feel free to drop me a message anytime. Be sure to check your junk folder if you don't hear from me within 48 hours and contact me again if you don't find an email. Some email programs will block messages completely.