How To Build Beautiful, Lean Legs
Target Your Trouble Areas
You get an 8 week exercise program created to target stubborn fat and cellulite on the legs. I'll teach you how to directly hit these areas with exercises you've probably never done before but that are so effective you'll wish you knew about them long ago!
Learn My 'Lean Legs 3-Step Training System'
The Lean Legs 3-Step Training System will teach you simple ways to activate the right muscles, find the right form and positioning when doing exercises and get way better results because of it!
Get Nutrition & Lifestyle Advice
You'll get my Lean Legs: Training, Nutrition & Lifestyle Guide ebook completely free as part of this program. However – and this is super cool – you'll also get lifetime access to our exclusive Facebook group where I do regular Live videos covering a wide range of topics, post simple food ideas and recipes, and offer even more advice. It's an interactive, personal place to chat with me and get even more support.
Learn More About How Online Training Works
Click here or the images below and you'll get all the finer details.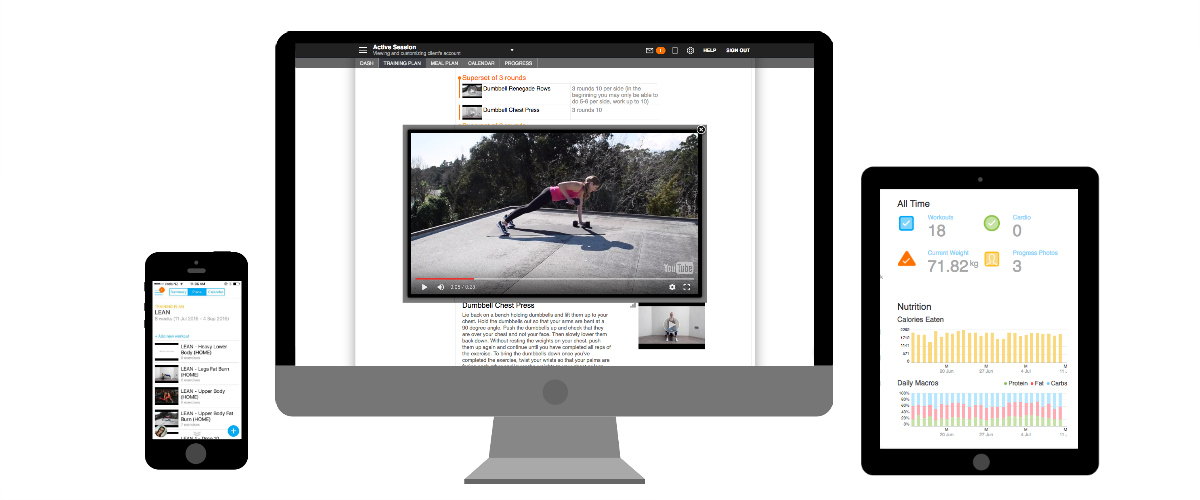 How The Lean Legs Program Is Different
Absolutely everything in your program is specifically and strategically chosen to help you burn stubborn fat off the legs from the exercises, sequencing, repetitions, intensity and circuits. I've thought about it all.
When it comes to your legs, a holistic approach works even better. Fat preferentially stored on your hips and legs (including cellulite) has a lot to do with your hormones. That means for best results, we need to address your nutrition and lifestyle as well.
In addition to 8 weeks of workouts, you'll get a my comprehensive ebook: Lean Legs: Training, Nutrition & Lifestyle Guide that covers:
The Lean Leg 3-Step Training System
Even more training tips
Injury prevention
Best forms of cardio for leaner legs
Equipment for leg and glute training
How to balance your hormones through your diet
Nutrition and lifestyle strategies for cellulite and maximizing your results.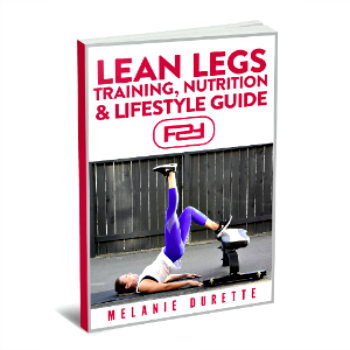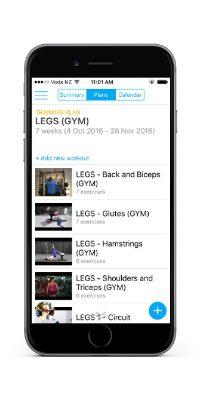 Program Structure
I'll schedule 8 weeks of workouts based on the days you like to workout. Four workouts repeat on a weekly basis. That's because this program is based on a concept called "Progression." To change your body we need to strategically build muscle in the right places. The best way to build muscle is to pick certain exercises and focus on progressing your performance on them each week. Don't worry – this is very simple and explained thoroughly in the Female Fitness Training Manual that comes with this program.
I've also included some great upper body workouts to help you look great in a tank!
In addition to those main workouts, you get 8 unique fat burning style workouts every week. Most women love these workouts and find them a satisfying challenge!
Even More Support & Cool Stuff!
We have an active, interactive Facebook group where you get exclusive training and nutrition advice – including Facebook Live chats with me, recipes, and all sorts of other advice about exercise, nutrition and maintaining a healthy, fit lifestyle. If you've signed up for the program, follow the link below to join us!
Join Us Now
How To Get Started
Choose the Plan that suits you best from the table below and click "Sign Up". You'll be taken to a page where you'll have to re-select your Plan from a dropdown menu and then go through checkout. Within 24 hours of purchasing your program, you'll hear from me via email so we can start setting you up.
Basic
8 Weeks Online Training

Free Mobile App

Lean Legs: Training, Nutrition & Lifestyle Guide (ebook)

Female Fitness Training Manual (ebook)

Email Workout Reminders

Lifetime Access To Our Exclusive Facebook Group

Personal Skype/Phone Consultation

Weekly Email Support & Check Ins

Online Nutrition Program
Sign Up
Optimum
Accountability & Support
8 Weeks Online Training

Free Mobile App

Lean Legs: Training, Nutrition & Lifestyle Guide (ebook)

Female Fitness Training Manual (ebook)

Email Workout Reminders

Lifetime Access To Our Exclusive Facebook Group

Skype/Phone Consultation (30 minute)

Weekly Email Support & Check Ins

Online Nutrition Program
Sign Up
Heroine
Accountability & Support + Nutrition
8 Weeks Online Training

Free Mobile App

Lean Legs: Training, Nutrition & Lifestyle Guide (ebook)

Female Fitness Training Manual (ebook)

Email Workout Reminders

Lifetime Access To Our Exclusive Facebook Group

In person 30 minute consultation (or via Skype/phone)

Weekly Email Support & Check Ins
Sign Up